Story book writing – primary kids workshop
As part of my summer holiday art classes we made a book in 1 hour. we used the method folding a large piece of paper and making a slit. Some kids include a secret foldout poster/bonus illustration on the inside.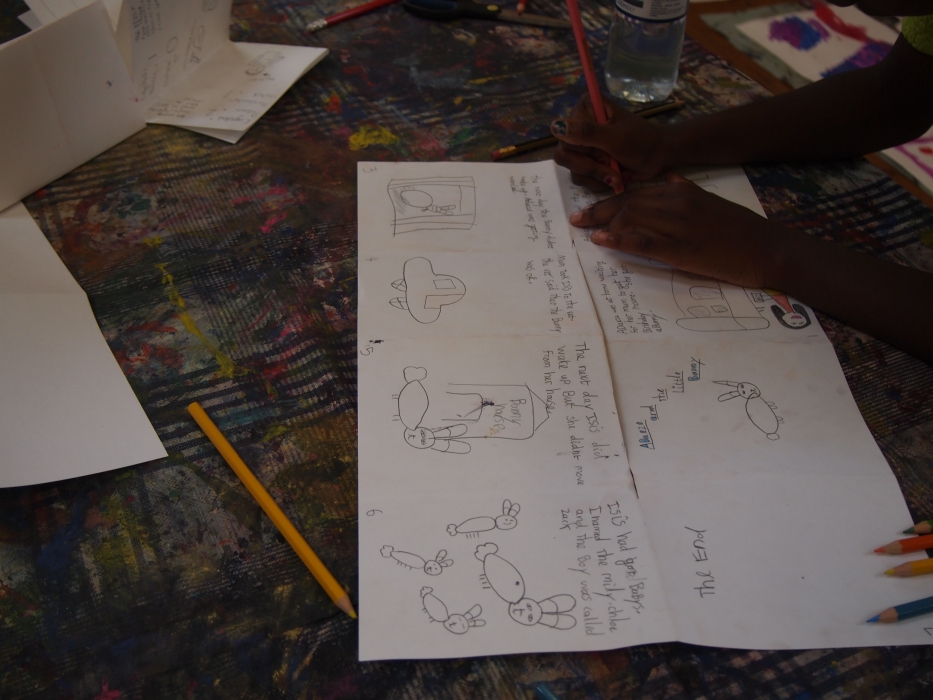 I told them they could write or draw as much or little as they liked, and I didn't correct their writing in line with how I never 'correct' drawing. This was a chance to feel proud of producing a cool thing, not get it right or wrong. The topic could be anything they like, but as a starting point I said to make a story with themself as the main character.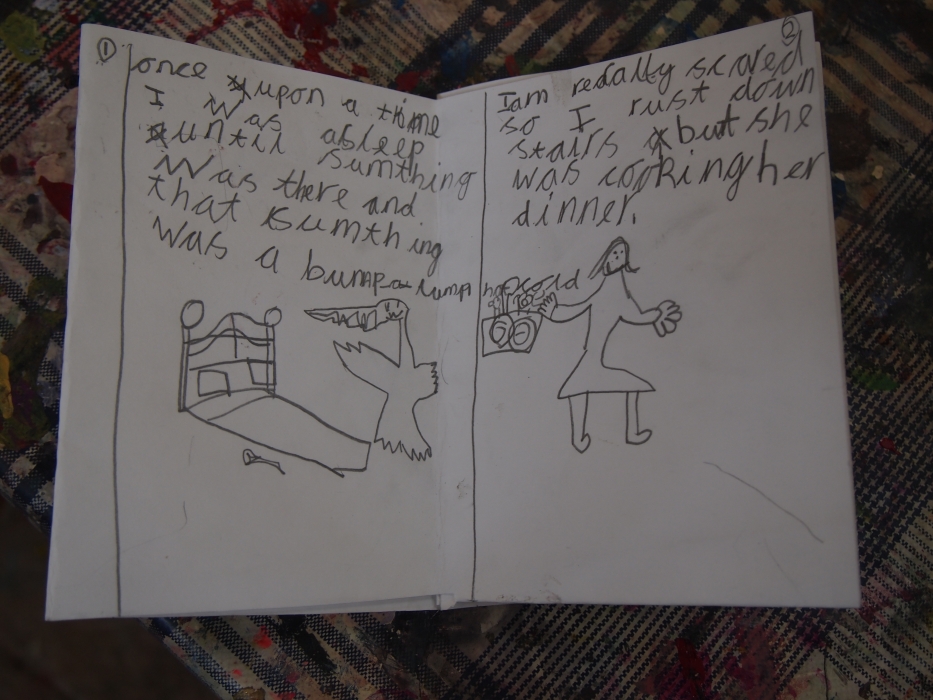 Hard at work. The children were very focused!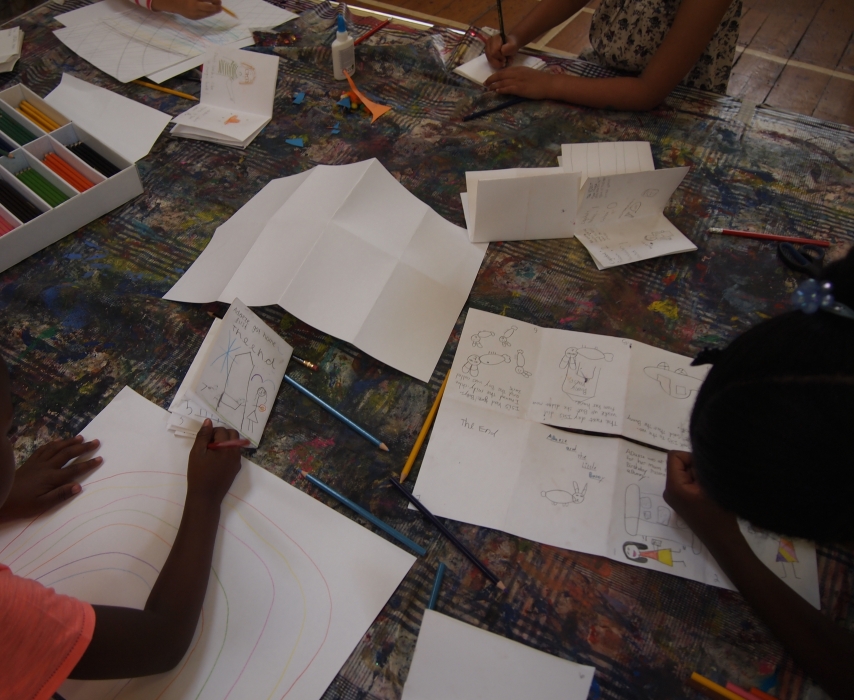 This is the last page of "my perfect pet" all the animals except the kitten (citan) are sad because the author didn't choose them.  🙁