This week we set up three tables of objects to draw. We talked about
looking carefully at the objects
selecting the bits we want to draw
drawing the object from 'my' point of view
how to paint a gradient
mixing the colour we want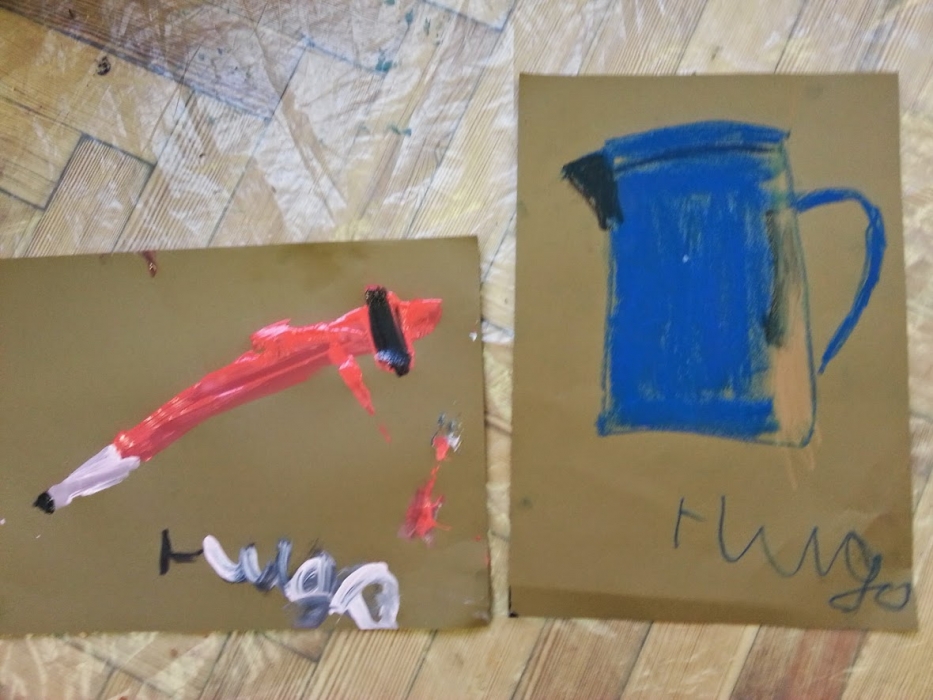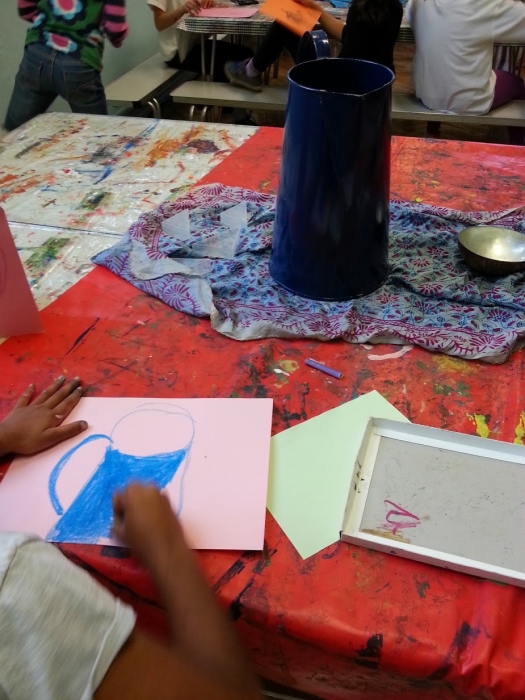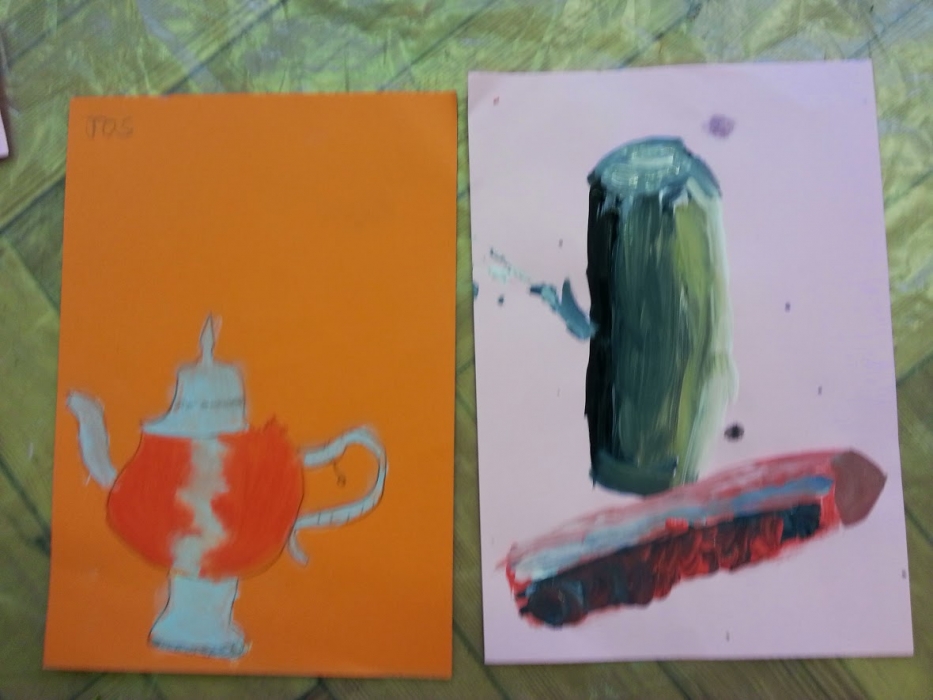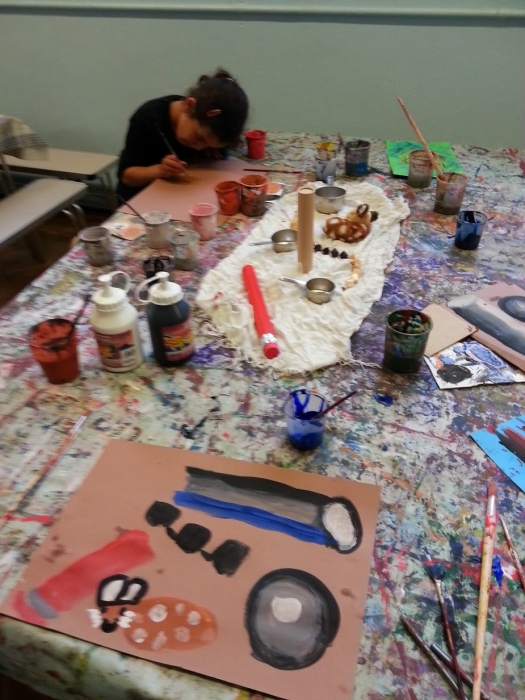 This picture at the bottom is great especially as the student is only 4 or 5, hasn't started year one of school yet!
The second day of teaching Japanese themed day art camp (primary kids age 4-11)
This time we covered…
Yayoi Kusama inspired sticker collage
Japanese cherry blossom pictures
Today I taught art all day Easter holiday art camp for kids aged 4-11. As you can see we designed kimono, made fluffy sushi, and tried Japanese calligraphy. Also not pictured, origami, temples and mixed media retelling of the Japanese folk tale about a fisherman and a turtle, Urashima Tarou.