still life observational drawing at kids art club.
This week we set up three tables of objects to draw. We talked about
looking carefully at the objects
selecting the bits we want to draw
drawing the object from 'my' point of view
how to paint a gradient
mixing the colour we want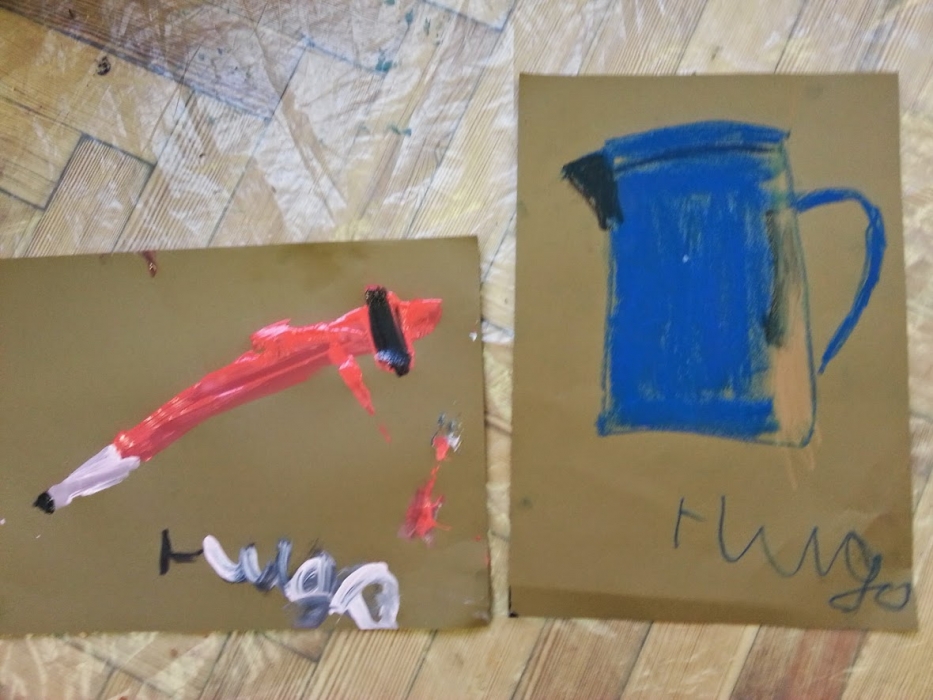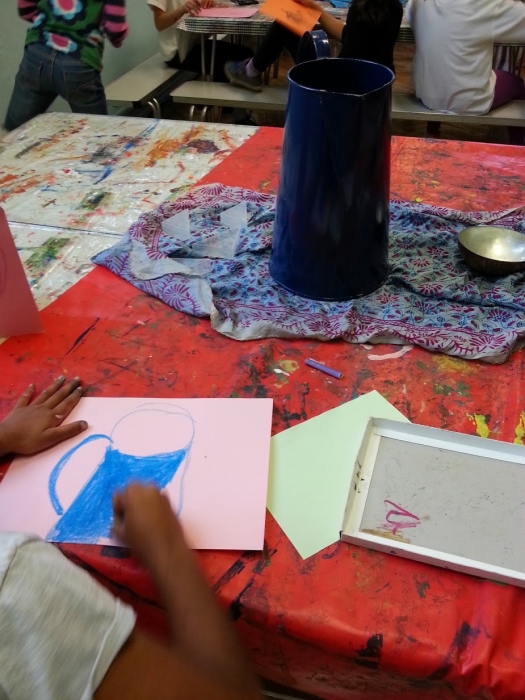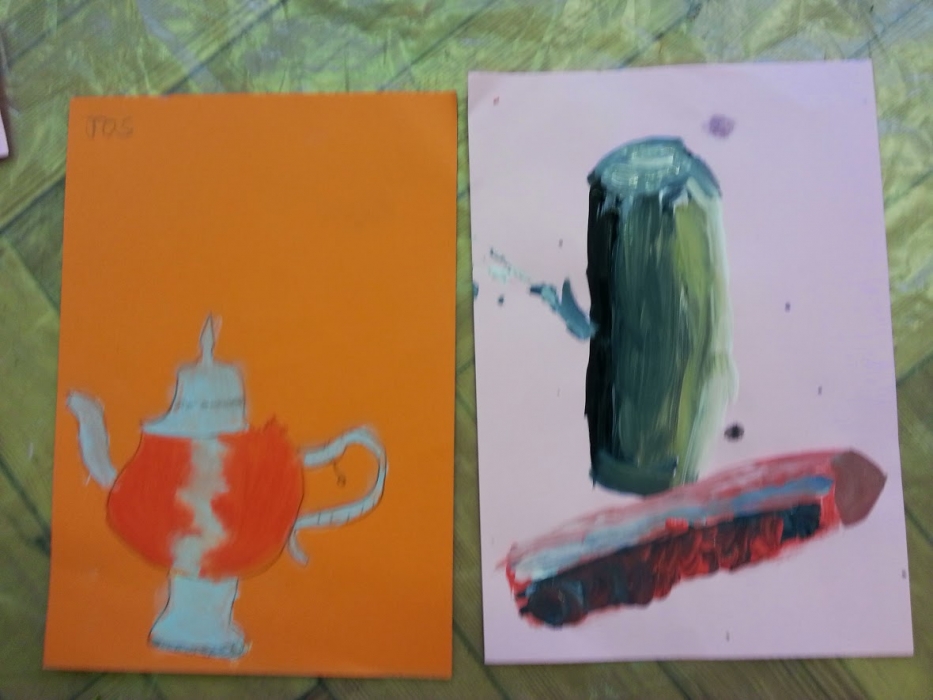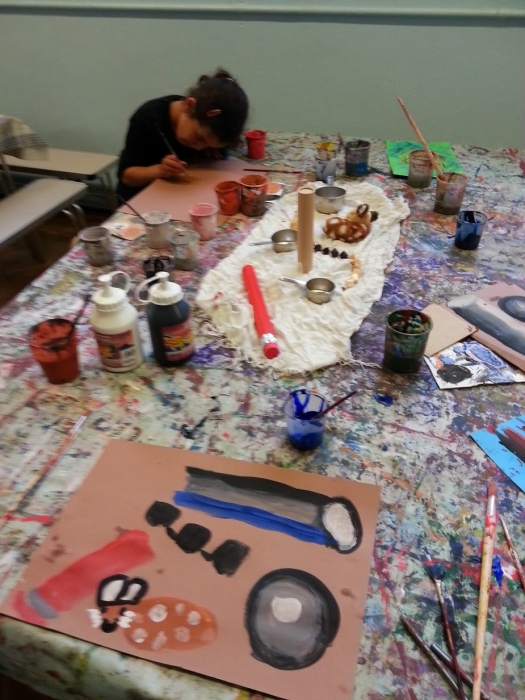 This picture at the bottom is great especially as the student is only 4 or 5, hasn't started year one of school yet!