Kids in charge of puppet theatre, workshop with butterfly finger puppets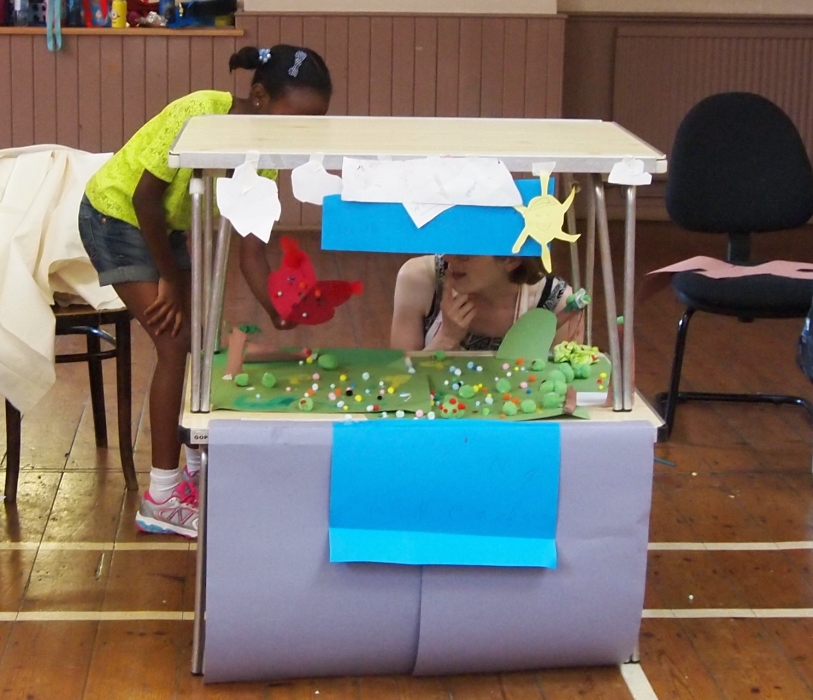 As part of my storytelling with art day camps we made butterfly finger puppets and put on a show. I narrated while the puppets flew by. The puppets are very simple to do and can reinforce learning about symmetry. They fit on the child's finger from 2 or 4 slits in the card fold.
We also made a theatre and accessories which I left the design and decoration entirely up to the group, besides putting one table on top of another. The group was made up of 18 children between 5 and 11 years old. I think it's really important for my students to have time where I'm not telling them what to do; for them to lead the direction and use their imaginations. I suggested we can make tickets, posters, signs, curtains, decorations, whatever you like. They focused on decorating the stage and making tickets and numbering the seats. It was interesting to watch who ended up bossing the others around and who copied who/made rules for each other. One boy volunteered to be a welcome announcer he announced " Welcome to the flying creatures show. Please ask me if you have any problems and I will ask a teacher. Enjoy the show!"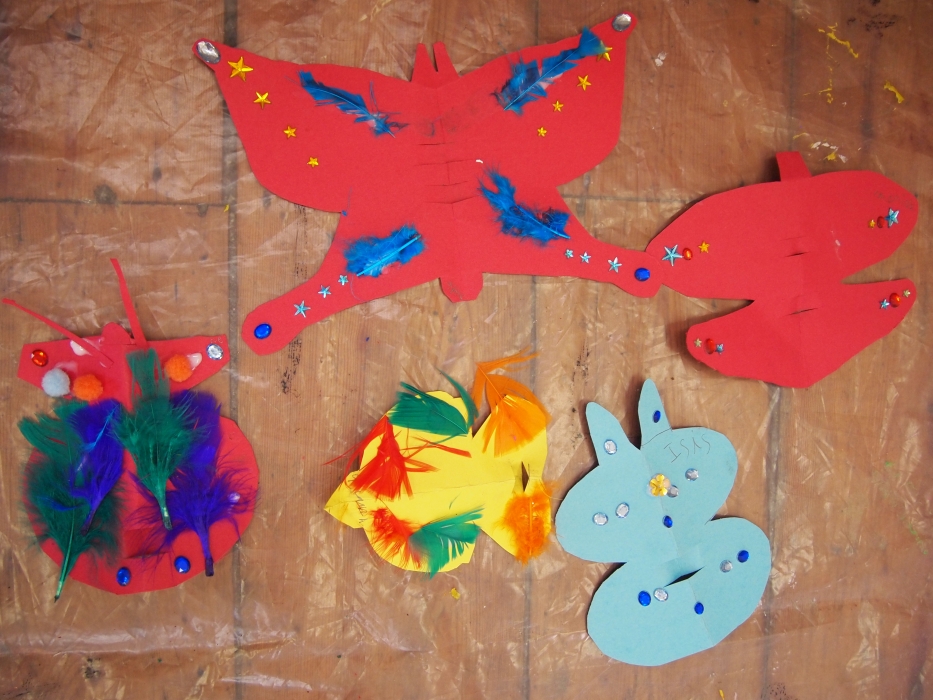 Good efforts on symmetry!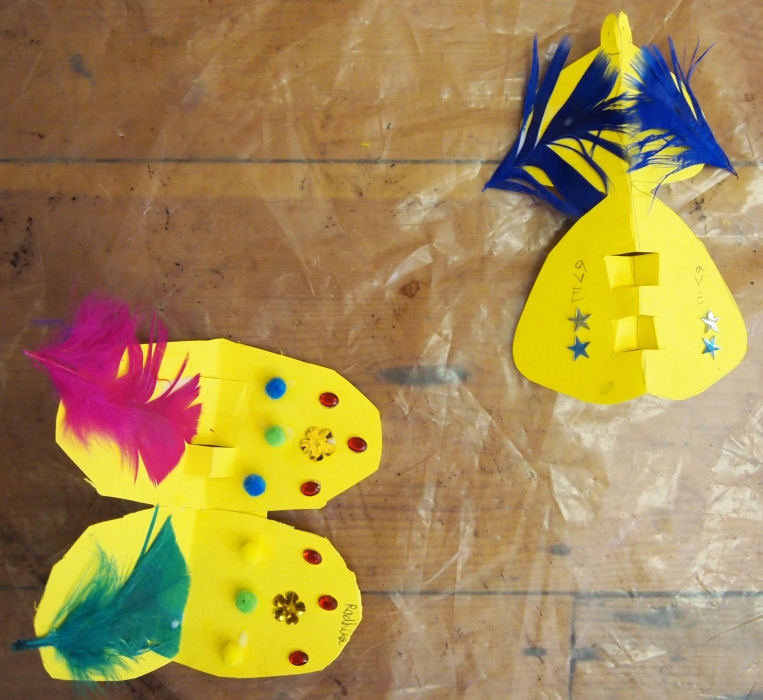 This student is making a ticket. They decided that the title of the show is "Flying Creatures"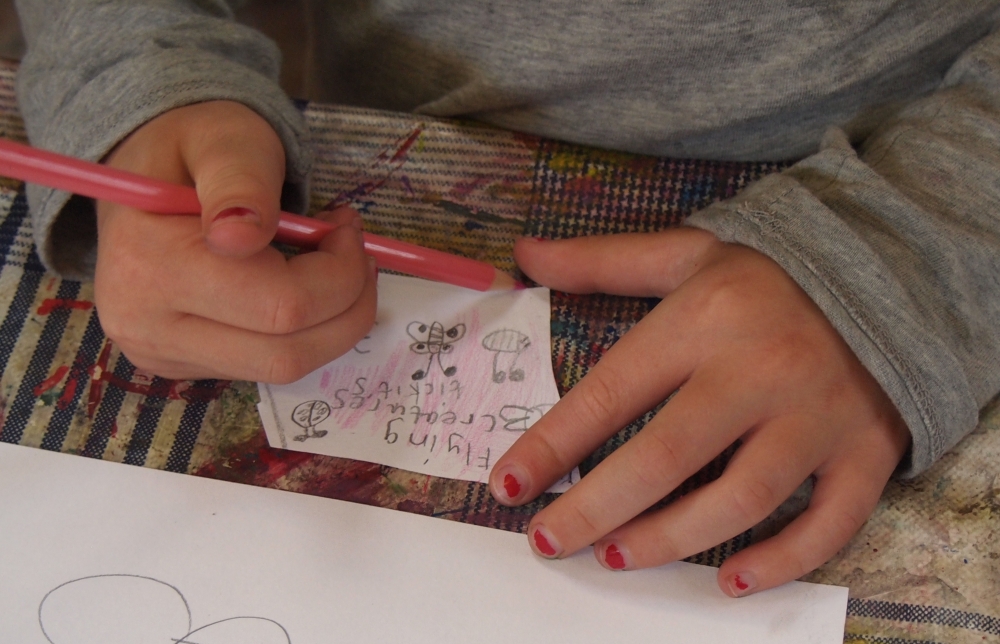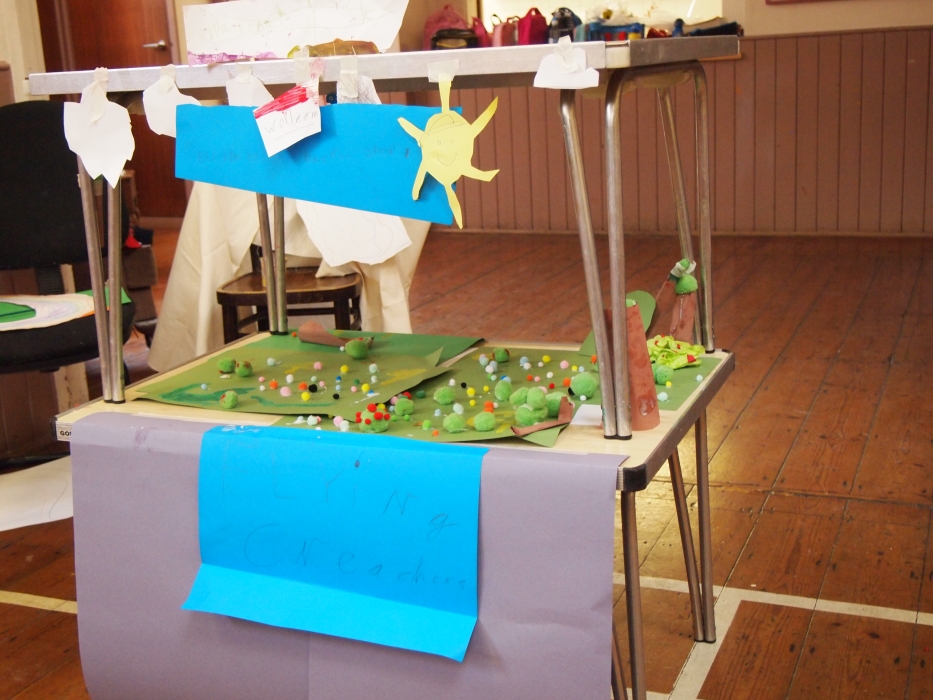 When the curtains are closed.