Shadow Puppets at Kid's story telling day camp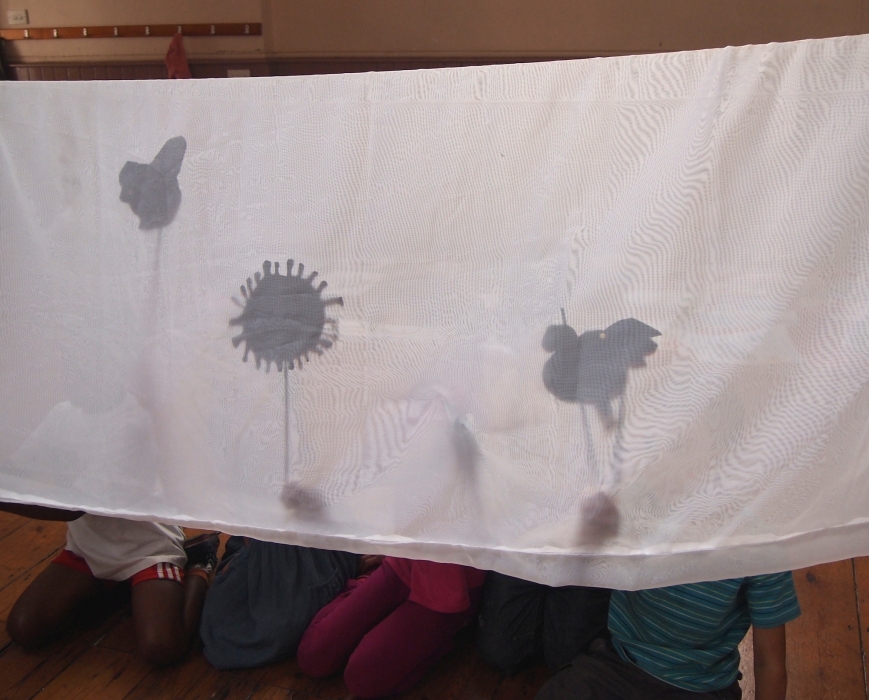 We made shadow puppets as part of our storytelling day camp. above is a 25 legged spider and a rooster.
We stretched some white fabric around 2 conveniently placed pillars in the church hall.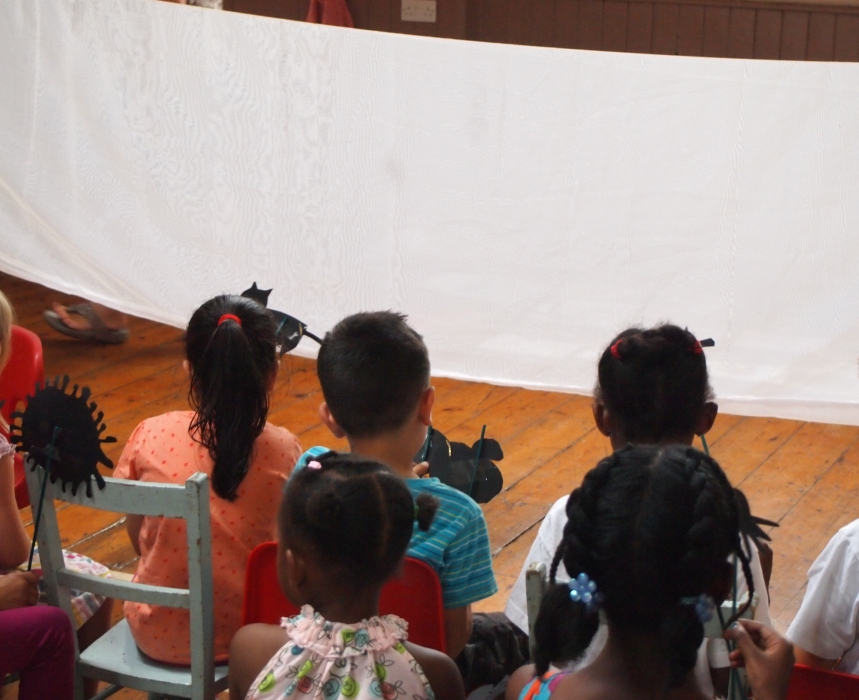 a cat, a dog and a horse. The puppets had moving parts (using a split pin). We were a bit hurried, but next time I'll make sure everybody's puppet is bigger and the moving part is bigger and easier to see. It would also be cool to make a large collaborative dragon or something with many moving parts (and puppeteers).