Eric Carle inspired illustration for kids art camp primary age (4-11years old)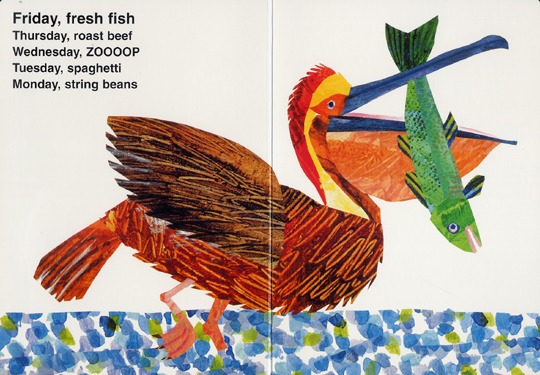 This summer holiday I am teaching four 'day camps' jam packed with arts and crafts. The general theme is story telling and the 1st day included this activity.
First we read "Today is Monday" by Eric Carle. (see pic above)
Then we used poster paint, tissue paper and some scraping tools to make abstract patterns (below)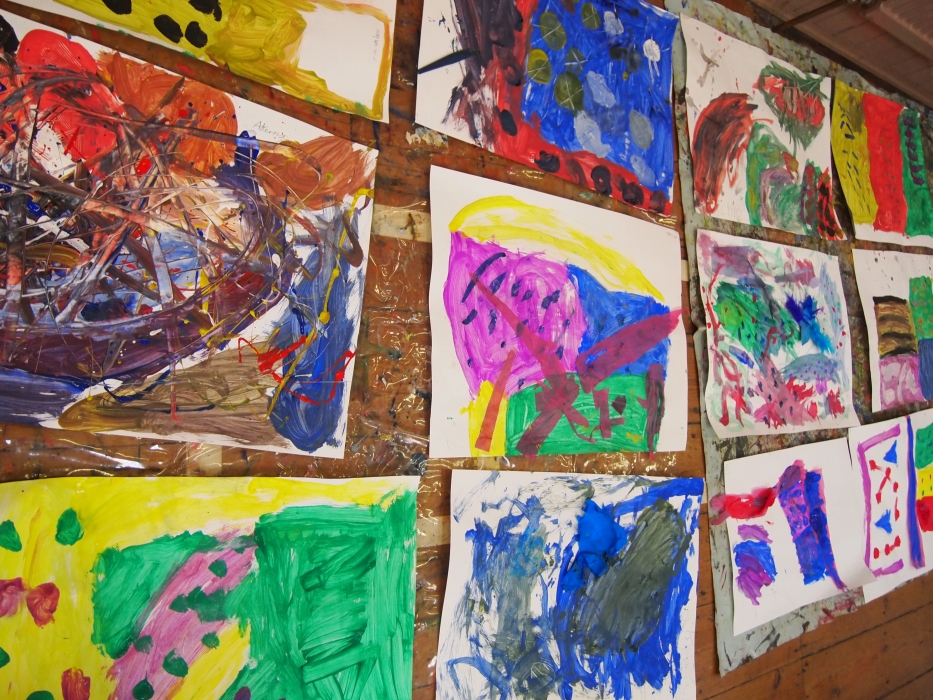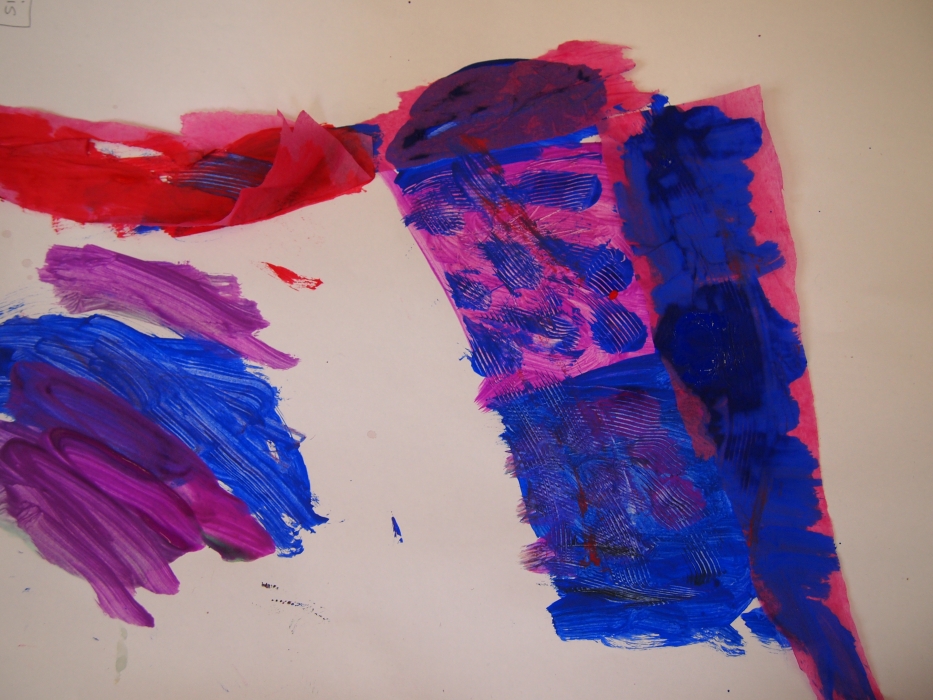 Then we drew animals on the back of our paper and cut them out. Sticking them on coloured or white paper.