day 9 and 10 mural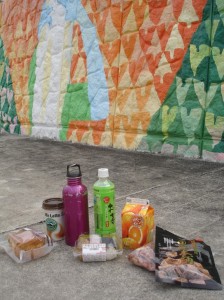 You gotta have good snacks if you want to paint a good picture.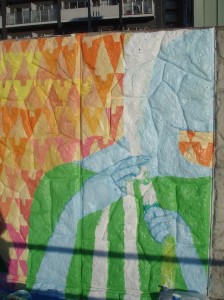 Day 10 was cut short because of rain.
The deadline was supposed to be monday 21st but it's been extended. I think I need one whole day or two halves to finish. Then I'll show you the whole finished thing.
I can't wait. but I'll also be sad because I don't want the project to end… it's a dream job.