Bookshelf Mural with Pot Plants
I recently finished a lovely commission which was to paint a bookshelf with dangly plants onto a kitchen wall. The clients chose some book titles and let their friends make suggestions too. As they have kindles/e-readers they don't have a need for many books in their house anymore.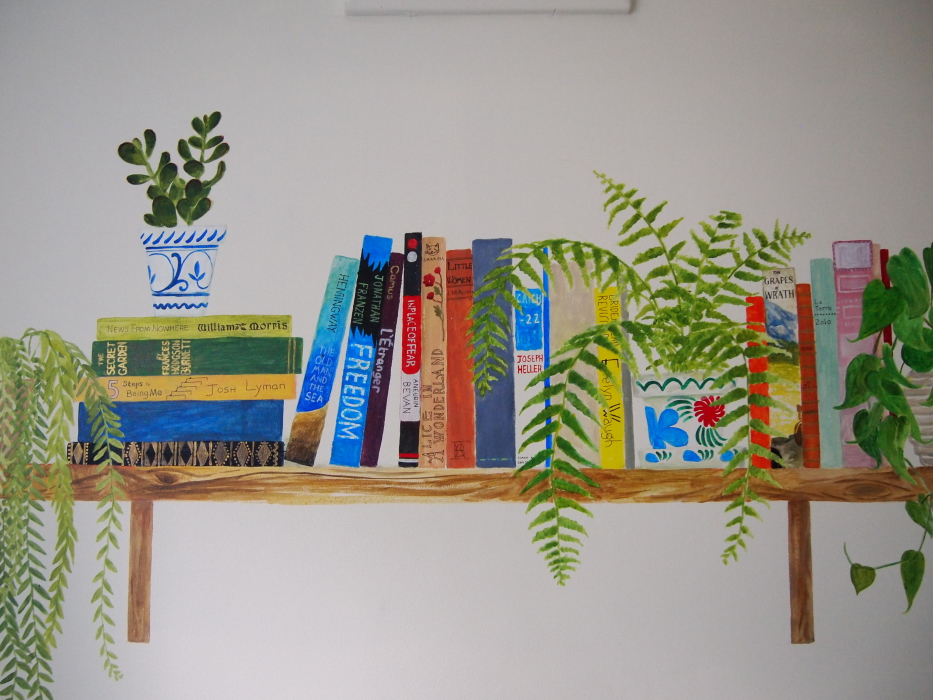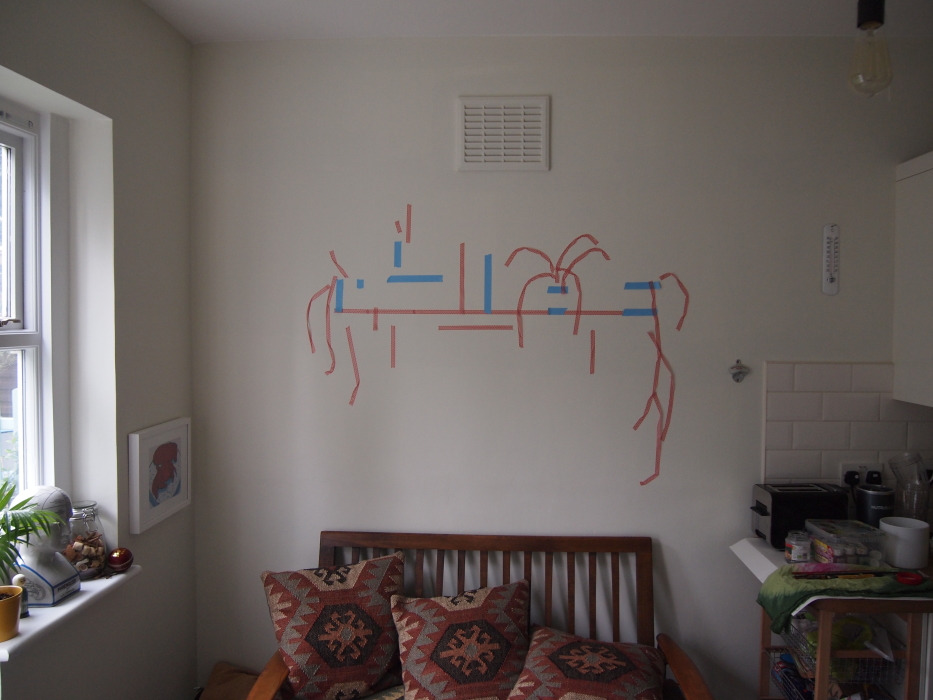 Using coloured masking tape to mark out where the plants and books would be.