Art with Blind and Visually Impaired Adults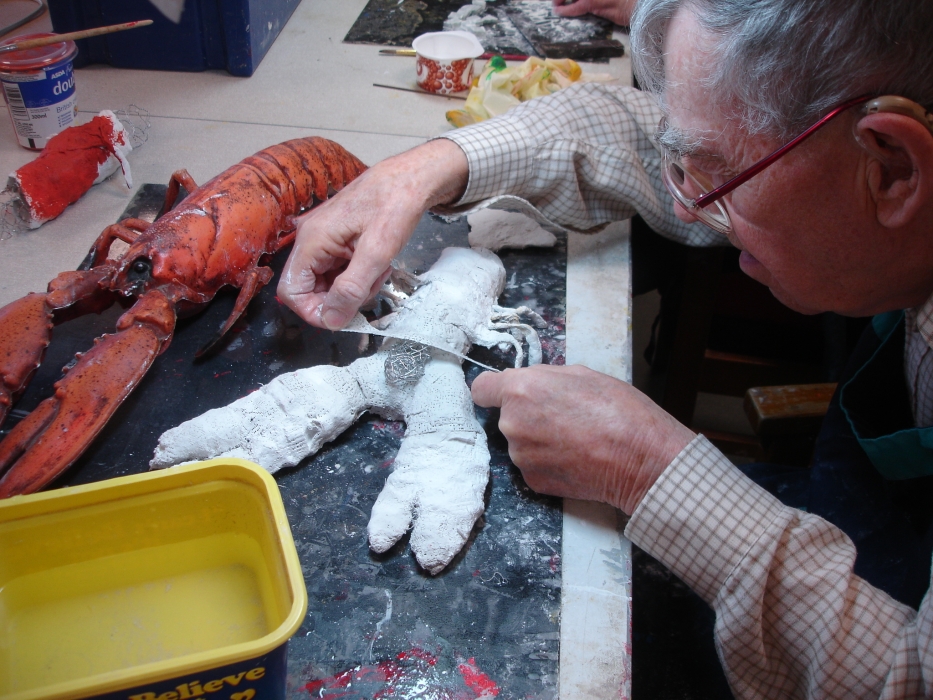 Making a Lobster for an Installation about the local area (the South Coast).
These pictures are from working with vision impaired ex-Service personnel at Blind Veterans UK (formerly St Dunstan's) http://www.blindveterans.org.uk/ . As Technician, based in the craft workshop I helped each client with their individual art and craft projects, which included weaving, painting, ceramics, soap-stone carving, mosaics, felt making, and woodwork. I assisted with the research, inspiration, ideas and concept stage as well as giving technical advice and support including building jigs and aids to enable clients to work with their blindness. In addition to making our own art, we enjoyed discussing art and visiting exhibitions such as the Second Sight events run by Naomi Kendrick http://naomikendrick.co.uk at Fabrica Gallery, Brighton, UK http://fabrica.org.uk/
I have understanding of different eye conditions that may affect clients, I am also familiar with other additional health issues such as hearing impairment, arthritis and dementia.
I have a current DBS check for vulnerable adults.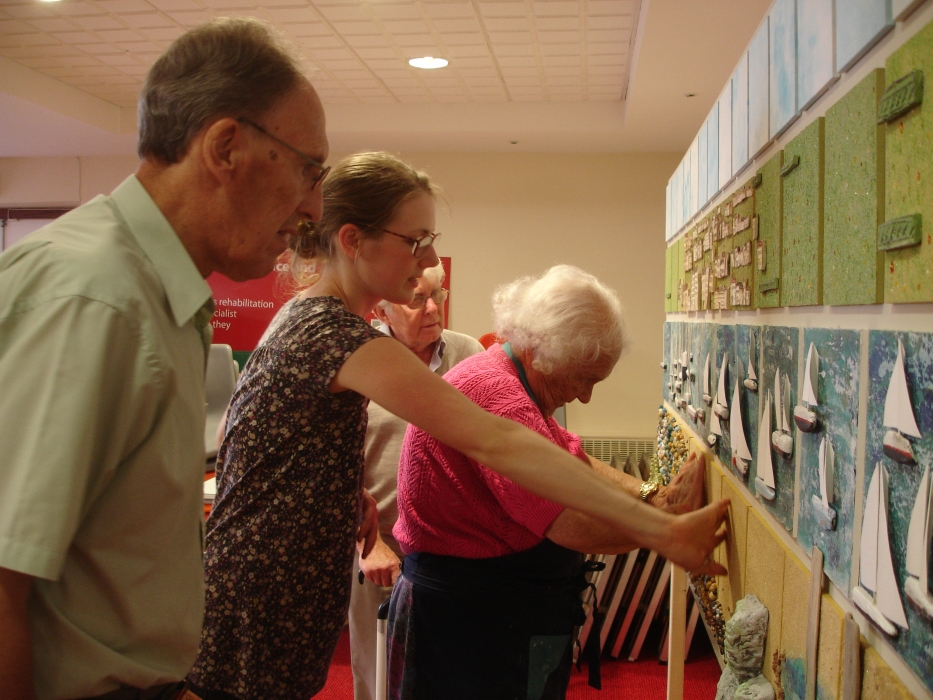 Touching and discussing a seaside themed installation created in our craft workshop.