AiAii indigo studio mural pink arms and leaves
This mural is on the front and sides of my natural indigo dyeing studio, AiAii  in Sumoto city on Awaji Island in Japan.
We are at address: 2-3-19 Kaigandori, Sumoto city, Hyogo, Japan 656-0542
please check our instagram or call to check opening hours.
telephone: (+81)799-20-5252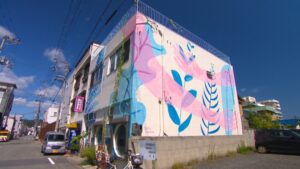 The leaves represent all nature, and the pink arms are interwoven around the building and through the plants in a loving embrace.
"blue hands warm heart", as I like to think.
The work was completed in January 2020. A few months before we opened the studio properly.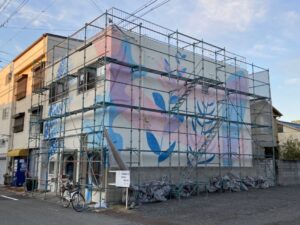 3 flights of scaffolding! We needed to put it up anyway to repair cracks in the building.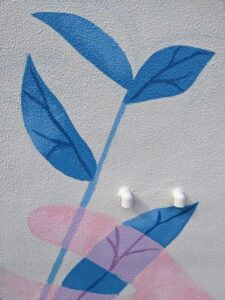 mural detail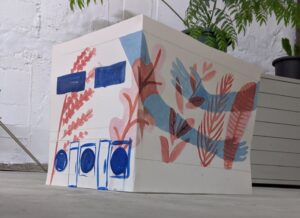 A tiny mock-up made with paper. before the colours were inversed (blue hands pink plants)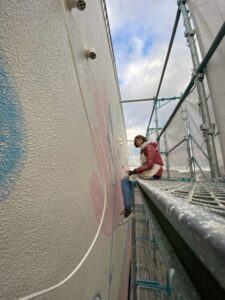 I made lots of sketches and it was tricky to choose the final design. I always have fun mixing paint colours though.