Award Winning Tactile Book for Children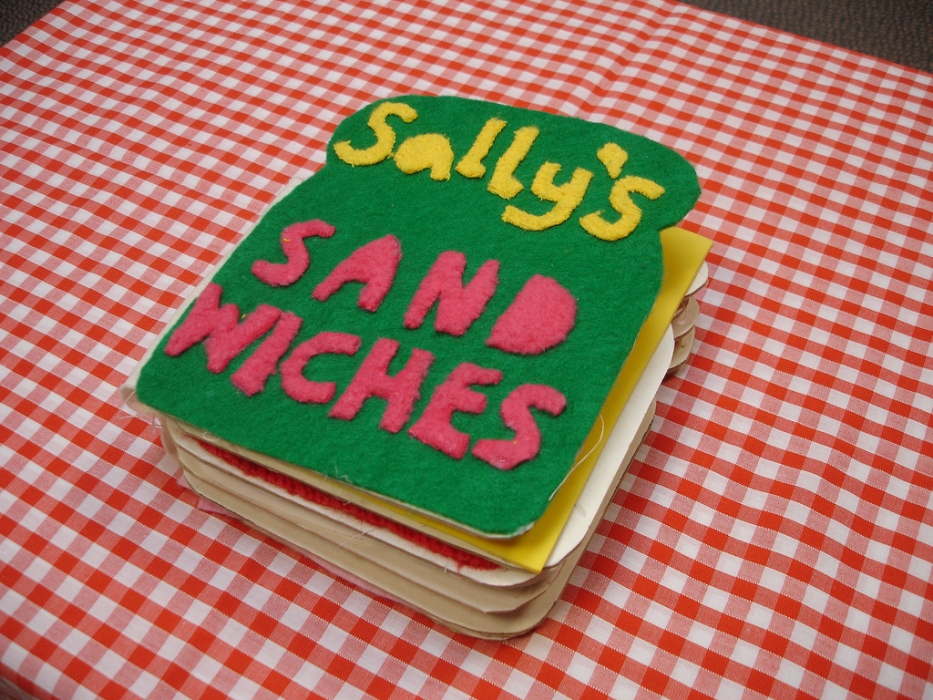 This is my hand made tactile book for children. It won the International Tactile Book Award 2009. (3-6years)
I planned it carefully and here are some of the reasons I think it was successful:
It is a good size for small hands.
The subject matter is actual size. It takes out that extra stretch of imagination that might make a tactile image confusing. For example, if you cut out the shape of a car to put in a tactile book, that shape might mean nothing to somebody whose experience of a car is not its outline shape.
The subject matter is familiar. Everyone has eaten a sandwich.
There isn't exactly a plot, order you need to read it in, although narratives could easily be created, for example a bad witch being mean or a disastrous picnic. It's flexible that way.
It is also a counting book.
Textures are interesting and varied. The most successful page is the 'Ham and Ants' because there is a great contrast between the cold hard beads and felt.
It is a good conversation starter. The back page contains some trigger questions like "Which sandwich would you eat?" "What funny sandwich can you imagine?"
Don't worry, if I ever actually make you a real sandwich I will leave out the creepy crawlies.