A year in Indigo illustrated poster with natural inks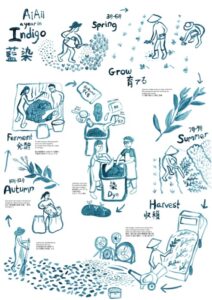 I made a poster and postcard showing the flow of one year of growing, harvesting and fermenting Japanese indigo.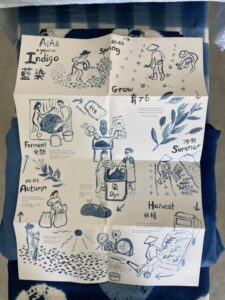 The ink is made from pure indigo pigment from our plants. The colour is a different range of blues than what you get with indigo dye.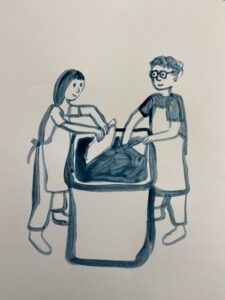 Here was a sketch…